About; Who, Why, What and How
Who would need one of these?
…Any Business that wants to offer a Fully Immersive Virtual Reality Experience to their customers unlike any other…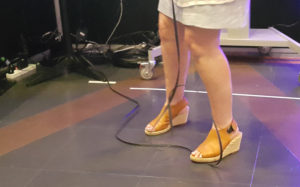 …Any Individual* that wants to experience a fully immersive Virtual Reality Experience…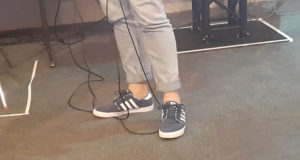 ..that wants the natural feel and the freedom to physically walk and run in a Virtual Reality Experience
And the Why…
Why do you need one of these – for a Fully Immersive Virtual Reality Experience that feels Natural and is Safe!!
Currently VR experiences are missing the being able to
Physically and Naturally Walk and Run in VR- without limitations
without rigid physical restraints
without distance limitations
on a floor that feels flat and natural – the floor area is flat and therefore feels natural, no matter what the length of your stride is
to be able to physically run naturally like you do in real life
safety assurance, on hand should you need it and without hindering your experience
Easy to set up, workable within a 1.5x2m area, no construction requirements to house – "Plug and Play"
Compatible with most VR headsets and Android VR capable Smart Phones
Without tripping up on tethering cables attached to VR head sets
… just like you do in real life
What is it
A person stands on a treadmill that has VR kiwi's clever tech, puts on a head set, selects their experience and away they go… Walking, Running, Looking and Interacting within the immersive environment.
VR kiwi provides the missing link – the freedom to be able to naturally and physically walk and run within Virtual Reality.
VR kiwi solution is the complete hardware and software including custom made experiences delivered – "plug and play".
How
How do you get one of these? … well as a start-up we are really keen to talk to companies; including Museums, Tourism Venue Operators, VRcade operators, Gym & Fitness franchises, Health and Rehabilitation Institutes, actually the list goes on …. so if you are interested, let's talk.
Show me more
For more videos – go to VR kiwi's You Tube channel
Industry Assocation


Virtual Reality kiwi is a Member of The NZ VR/AR Association
Finalist for Discovering Gold category for 2017 Wellington Gold Award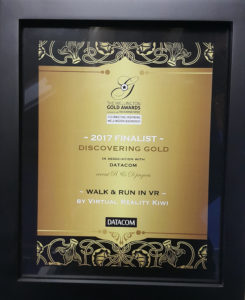 Read more